Outdoor Furniture is our Business.
Residential & Commercial
Coast to Coast
Est. 1977
Let us create a world of leisure and comfort
for your garden, patio, or deck to suit your lifestyle!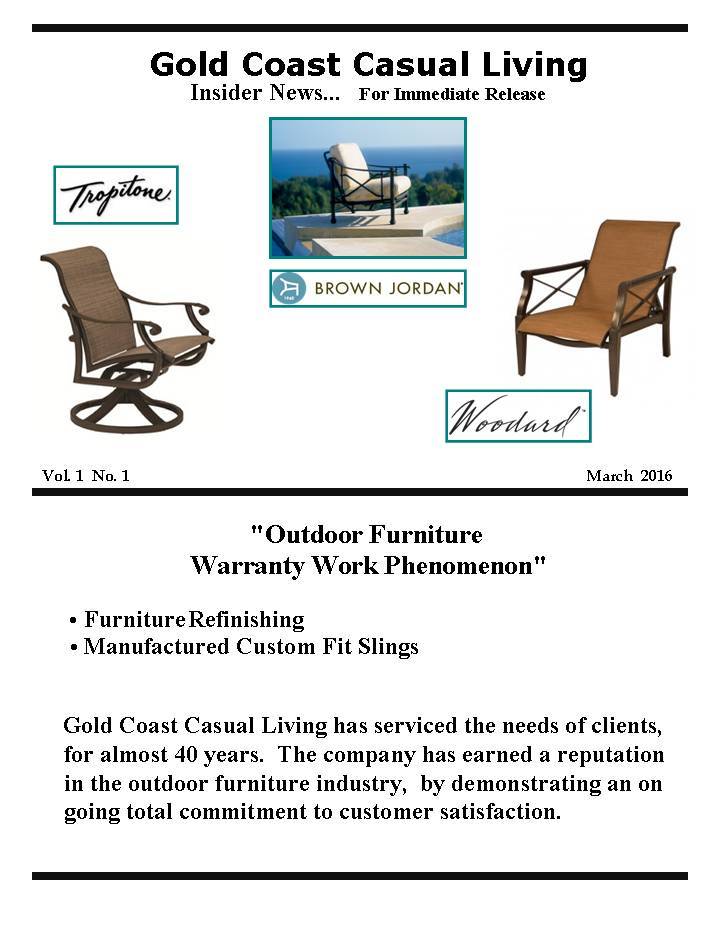 Outdoor Replacement Slings
"Home Style" Slings are custom made
to fit the style of your furniture. We use
quality fabric especially made for outdoor
use. Take a look at our sling fabric selection.
* For local service contact the
showroom for factory installed prices.



Outdoor Cushions
Custom made to fit: Chairs, Lounges,
Love Seats, Sofas and more.
It may be time
to replace, or restore your cushions. We offer
a variety of
quality fabrics
to choose from.
Vinyl Strap
s

A variety of vinyl colors available
to create a complete and unique look,
"poolside"